The Best Makeup and Hair Salon in Johar Town Locality. We Aim at Providing Our Customers with Creative Looks Worth Praising.
What Our Client Says
My Experience at Fuzion Salon & Spa has been Splendid. Very Professional Services and Cooperative Staff . I am a News Anchor and Wanted Best Makeover and got it all at Fuzion
Soha Afzal
L'Oreal Hair Treatment | OPI Mani Pedi | Hydra Facial
I have Been Looking for a place that can do wonders with hair balayage and Party Makeup. The experience at the salon was amazing and wonderful. The staff is highly skilled, caring and personable. it was really a pleasure to be here Recommended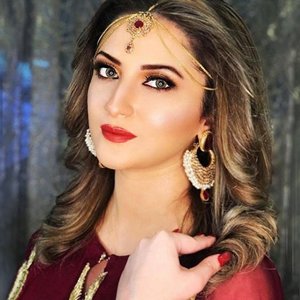 Mehar Khan
Balayage Hair Dye and Party Makeup
i am very choosy with selecting the salon to go in since being a T.V actress I always recommend going to a place where my skin is treated so would look my best in T.V Commercials. Had very pleasant experience and would recommend everyone
Munzaah Arif
Dermalogica Hydra Facial | Head & Feet Massage | Hair Cut
The Truly made very extra effort to enhance my Look on NIKKAH Day. Some didn't recognize it was me. Got Praised well and looked stunning beyond my expectation ! Thank you Fuzion Salon & Spa !
Aiman Ahmed
Nikkah Makeup